Bristol Hearing Aids LLC
We are in this field because we want to help people, and it's the most rewarding thing we can imagine. We love seeing people's reactions when we put hearing aids on them for the first time. It's so fulfilling when patients realize what they've been missing and what they can get back in their lives.
Our office is a warm and welcoming place. Our staff is friendly, and we'll make you feel at home the moment you walk in our door. We take the time to get to know our patients and to listen to what they need. You can see that in how we book appointments (we always give new patients a full hour) and how many of our patients have chosen to return to us for years. We try to form a bond of trust with every patient.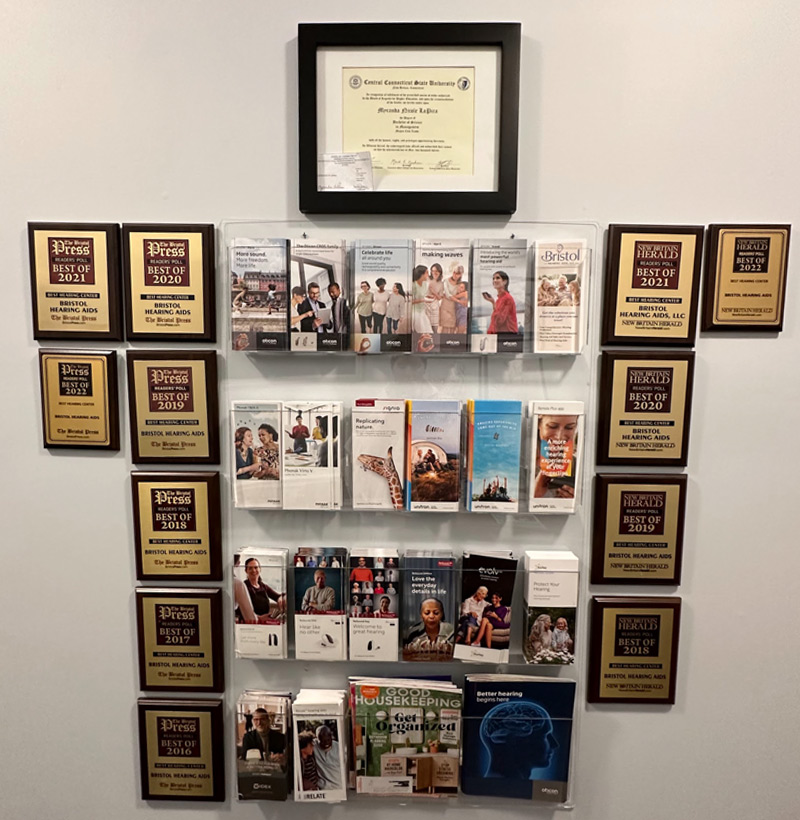 Meet Myranda
Hearing Instrument Specialist
Staying on top of new advancement and knowledge in the hearing industry is important and because of this I attend an array of seminars and visit various manufacturers. I also have to keep my license by attending a certain amount of Continuing Education seminars to keep up with any new industry breakthroughs.
I am part of the international hearing society and have over 10 years of experience in the field.